Improve your homes appearance & property value
At Painters in Sydney, we know the importance of adding value to your home. There is nothing worse than driving down the street and pulling into your driveway after a full external repaint and noticing an old and discoloured roof.
Why pay tens of thousands for a new roof painting? Sydney residents can save with us, for a project that could cost as little as half the price, saving you thousands in your pocket to spend elsewhere.
Increase the value of your home & protect your roof
The products used are made for Australian weather and are UV resistant, giving your roof a longer lasting life.
*Click on chart below to view most popular roof colours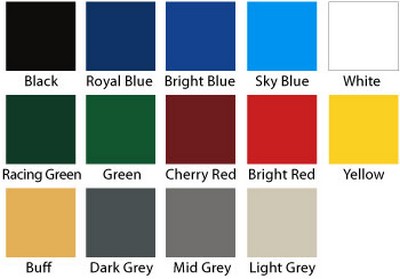 We offer the following Sydney roof painting services:
STEP 1 INSPECT– We inspect the roof for any damaged or broken roof tiles and ridge caps.
STEP 2 CLEAN– Your roof will be pressuer washed using a 7000 PSI high pressuer washer, removing all mould, dirt and moss.
STEP 3 WASH– Due to roof debri being washed of the roof, once the roof cleaning is complete, we than clean down all exterior walls of the house, all paths, driveways and garden beds.
STEP4 SEALER-The roof will be sealed with a coat of high build acrylic membrane, to ensure a strong adhesion of the top coat (962 Roof Membrane).
STEP5 PAINT– Apply two coats of 962 roof membrane paint. Roof membrane is a high build elastomeric. It is especially designed specifically for the painting of roofs. Roof membrane provides provides ultimate protection, durability and total weather protection.
STEP 6 INSPECT– A final inspection will be made on the roof once completed to ensure roof membrane has achieved its maximum coverage for a longer lasting finish.
If you are looking for high quality, flawless roof painting in Sydney and the surrounding communities –call us to get an obligation-free assessment and the best advice on how to protect your roof and increase the value of your property with our painting solutions!