EXPERT PAINTERS SERVICE IN PENRITH

At Sydney Wide Painters, beauty meets quality. With every stroke of the brush, we paint a long-lasting and beautiful coat of paint onto the interiors and exteriors of your commercial and residential spaces. Nothing is better than painting when you wish to upgrade the look of your home on a budget and any newly constructed space is incomplete without a fresh coat of paint. So, whether you be renovating a space or building a new one, trust our painters Penrith to offer the best painting services.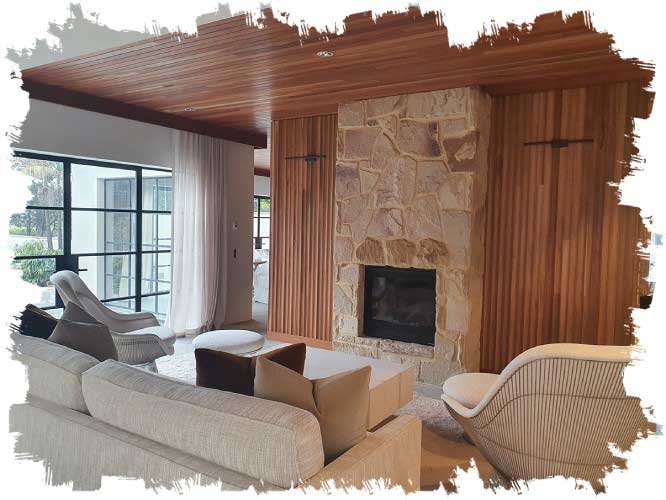 QUALITY PAINTING SERVICES IN PENRITH, NSW
Our painters Penrith don't believe in making compromises of any kind when it comes to our client satisfaction and therefore they always follow the best practices in the industry and only use materials of high quality to efficiently finish all your painting projects. So, through your engagement with us, you will end up with a beautifully painted space and we will end up with a client for life.
Explore our Manly Painting Services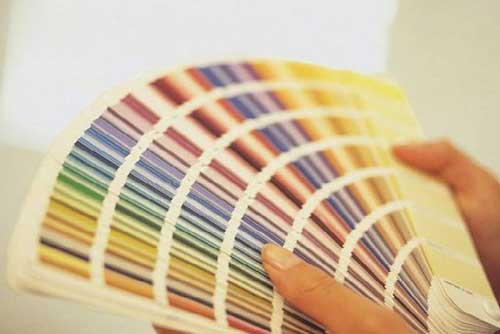 Free colour consulting
Choosing the right painters or choosing the right colours, what is more important? We say both. With Sydney Wide painters, get the assistance of the most experienced painters Penrith and also open yourself to the free service of a colour consultant who will help you decide on the colours that match the vision that you have in your mind.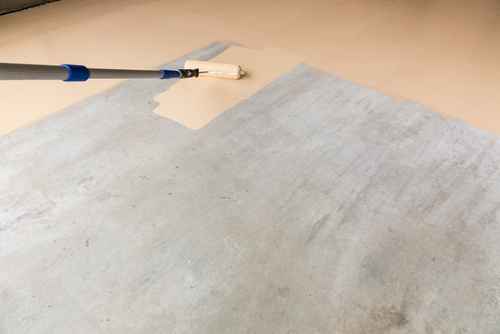 Garage floor painting
You must be tired of seeing your old, stained, and rough garage floors and tired of thinking about how to get rid of these stains. If yes, our garage floor painting services are here to your rescue. Choose our Epoxy Floor Coating System and say yes to beautiful, oil, chemical, and abrasion-resistant, easy to clean, and durable garage floors.
"We'll get all our houses painted in future by Johnny and his professional team…" This is the second house Johnny and his team has painted for me. As with the first one, this went very well. They were prompt, cour teous, did good work and charged a fair price. We will continue to use them for all my painting needs.
Mr. and Mrs. Wilson, Lindfield, Sydney
"Johnny's painting and decorating workmanship was so good…" You and your men did superior work and both my wife and I are completely satisfied with the finished product. I have commented to our customer service dept about your workmanship, they will be changing some things in their presentation
Leigh Allens, Wahroonga, Sydney
"It was an absolute pleasure working with The Painting People…" Johnny and his workers were extremely neat and courteous and the overall paint job was very good. I would abso lutely recommend his services to anyone, Thanks heaps Johnny!
Mark and Leanne, Terry Hills, Sydney
"Nice to deal with a painting trades person who's professional and honest…"
A job well done Johnny. Im was very impressed with the way you conduct your business. One of the most honest and reliable person I have ever meet.
"Dear Johnny – thanks for the superior painting work on our house!"
You and your men did superior work and both my wife and I are completely satisfied with the finished product. Thank you so much.
Terry and Jane, Kenthurst, Sydney
"Our house looks great and we love the paint job!" We are completely satisfied and very happy with the painting you did for us! The paint job was fantastic and the customer service was outstanding! It was a pleasure to work with you and Adam.
Tennille Bergan, Granville, Sydney
"Our house turned out much better than we were expecting…" Johnny, I was not looking forward to having my home painted, but I did and it finished up ten times better than we were expecting.
David and Anne, Castle Hill, Sydney
We are a team of qualified and trusted painters penrith.

We owe offer free colour and material consultation services to all our clients.

Fully equipped to undertake painting projects of all scales.

We have over 25 years of experience in exterior and interior painting.

We offer a competitive price and use only the best materials.

We offer quality workmanship at affordable prices.
INTERIOR AND EXTERIOR PAINTERS PENRITH FOR A BEAUTIFULLY GLEAMING SPACE
The place where we live, the places where we work, or any other space that we own, why would we want to deprive them of the joy of colours? Because it seems like a hassle and not friendly to your pocket? If that's what has been stopping you from turning your average space into a beautifully gleaming one then it is time to give your commercial and residential spaces the services of our interiors and exterior painters Penrith. We bring to your space experienced hands and high-quality materials at the best prices in the industry to satisfy all your needs without burning a hole in your pocket. So, with us, say yes to a holistic painting service made easy.
Our extensive industry experiences have taught us the best practices to follow to ensure your satisfaction. Our quotes cost you nothing and are obligation-free, and our work is backed by a ten-year manufacturer's guarantee as well as a five-year workmanship guarantee, a certificate for which we provide upon the completion of your project. Now the only thing stopping you from availing yourself of the best painting service in Penrith is your delay in reaching out to us, So, pick up your phone and get in touch with us today.
CHOOSE YOUR NEW SHINE WITH SYDNEY WIDE PAINTERS IN PENRITH
An empty canvas appeals to none and neither does a colourless space, may it be a home, hotel, theater, or showroom. So, with Sydney Wide painters, choose a new shine for the spaces that you crafted with love. From residential spaces to commercial spaces like schools, hotels, hospitals, shopping complexes, storehouses, we have experience in painting them all and with this experience, we will paint all your spaces in the most efficient fashion. For us, painting is an art that requires expert hands and the right materials, so we serve you nothing but the best of both in terms of the procedure followed and the end result.
We don't believe that one method works for all and therefore we proceed with the work only after understanding the vision that you have in mind. So, rest easy while we paint your residential and commercial spaces exactly how you imagined.
AN AFFORDABLE AND EFFICIENT CHOICE OF PAINTERS PENRITH
Deciding the look of your space, finding the colours that go with this look, spending days and months looking for the right painters in Penrith, ensuring the quality of the materials used, paying constant attention throughout the process to ensure quality work, and then eventually cleaning out the space after the painting procedure, that does seem like a lot of work, right? But we as the best painters Penrith take this said pain out of your painting process. The moment you sign with us, what you get is a promise of end-to-end project management where we will offer complete assistance in every aspect of your painting process. From offering you free colour consultation service to performing an eventual cleaning up, our painting service covers it all.
For us, nothing comes above the satisfaction of our customers, and to ensure the satisfaction of not one but all our clients, we follow a tailored approach, coming up with plans that meet all your individual/specific needs. So, easy, affordable, and efficient painting services delivered to your doorstep are what you can expect from your engagement with Sydney Wide Painters.
Choose us as your painters in Penrith and choose what's best for your space.