QUALITY PAINTING SERVICES IN MOSMAN

Our painters Mosman have become names synonymous with quality.
What keeps us going is our team of competent and dedicated painters who specialize in residential, commercial, and industrial painting, ensuring the delivery of efficient, affordable on-time service that meets all the industry standards.
Treasure your property at its best with the professional and expert team at Sydney Wide Painters. Born from a vision to cater premium painting services across Sydney and its surrounding suburbs,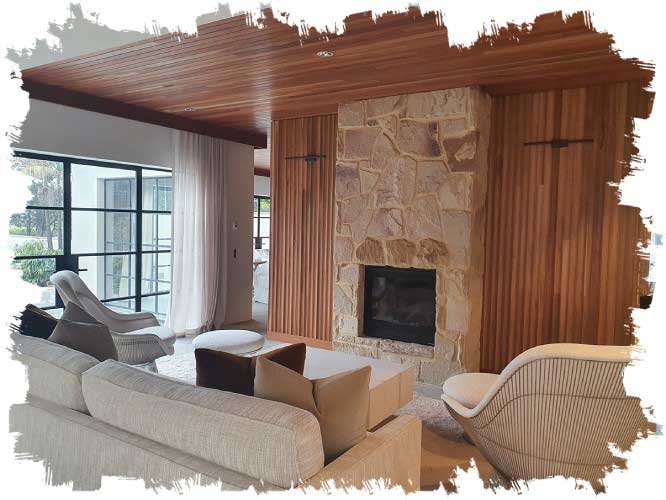 From applying finishes at large industries to securing the roof of your home with roof painting services in Mosman, we feature an array of services so that we have you covered for all your painting needs. We at Sydney Wide Painters believe in the integrity of work and are bent on offering exceptional customer service, every time. Our painters Mosman don't rest easy until our customers are happy with the final outcome. We always take that extra mile to maintain the highest level of service and it is this consistent commitment towards quality that has made us into a brand trusted by people across the different suburbs of Sydney.
EXPLORE OUR MOSMAN PAINTING SERVICES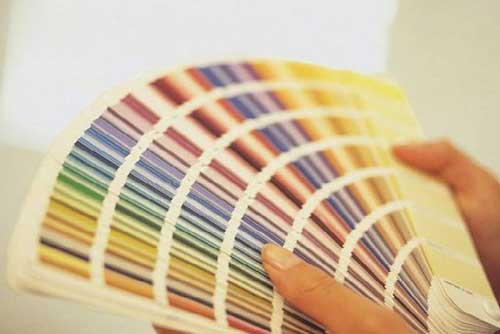 Free colour consulting
With any accepted quote, we offer free colour and material consultation services. Our DULUX colour consultants specialise in all forms of residential, commercial and light industrial colour design and interior styling and therefore will guide you in the right direction regarding which colours and finishes would suit your property and help create the look of your dreams.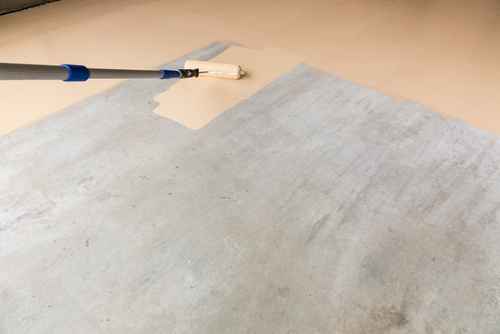 Garage floor painting
From restoring and repairing your garage surface to giving your floors an oil, chemical and abrasion-resistant coating, the advantages of painting a garage are many. So, with our garage floor painting services in Mosman, it's time to charge your garage floor with a new life. Get in touch with us today.
"We'll get all our houses painted in future by Johnny and his professional team…" This is the second house Johnny and his team has painted for me. As with the first one, this went very well. They were prompt, cour teous, did good work and charged a fair price. We will continue to use them for all my painting needs.
Mr. and Mrs. Wilson, Lindfield, Sydney
"Johnny's painting and decorating workmanship was so good…" You and your men did superior work and both my wife and I are completely satisfied with the finished product. I have commented to our customer service dept about your workmanship, they will be changing some things in their presentation
Leigh Allens, Wahroonga, Sydney
"It was an absolute pleasure working with The Painting People…" Johnny and his workers were extremely neat and courteous and the overall paint job was very good. I would abso lutely recommend his services to anyone, Thanks heaps Johnny!
Mark and Leanne, Terry Hills, Sydney
"Nice to deal with a painting trades person who's professional and honest…"
A job well done Johnny. Im was very impressed with the way you conduct your business. One of the most honest and reliable person I have ever meet.
"Dear Johnny – thanks for the superior painting work on our house!"
You and your men did superior work and both my wife and I are completely satisfied with the finished product. Thank you so much.
Terry and Jane, Kenthurst, Sydney
"Our house looks great and we love the paint job!" We are completely satisfied and very happy with the painting you did for us! The paint job was fantastic and the customer service was outstanding! It was a pleasure to work with you and Adam.
Tennille Bergan, Granville, Sydney
"Our house turned out much better than we were expecting…" Johnny, I was not looking forward to having my home painted, but I did and it finished up ten times better than we were expecting.
David and Anne, Castle Hill, Sydney
We are a team of qualified and trusted painters in mosman.

We offer free colour and material consultation services to all our clients.

Fully equipped to undertake painting projects of all scales.

We have over 25 years of experience in exterior and interior painting.

We offer a competitive price and use only the best materials.

We offer quality workmanship at affordable prices.
INTERIOR AND EXTERIOR PAINTERS SERVICES IN MOSMAN FOR A BEAUTIFULLY GLEAMING SPACE
May it be the interiors or the exteriors of your home, our painters in Mosman are fully equipped to give them all a perfect finish. We will paint your space just the way you want while following the best practices in the industry to offer you a long-lasting and efficient painting experience. Having undertaken interior and exterior painting projects of all scales, with us you will be covered for all your painting needs and you can just sit back and see your space getting adorned with a colour palette of your choice. We believe in doing it right or not doing it all. So, starting from the moment you choose to engage with us to that final stroke of the brush, what you can expect from us is holistic painting assistance.
We consider painting to be an investment and not a mere expense, so with us invest in your space by giving it that much-needed upgrade. So, if you are all set to light up the interiors and exteriors of your home with all the colours that you love it's time for you to get in touch with our painters in Mosman. Choose us as your painters in Mosman, decorate your world with colours and pave way for a beautifully gleaming space.
Choose your new shine with Sydney Wide Painters In Mosman
Whether you want to revamp your home or are planning to redecorate your office, our painters in Mosman are just what you need. We are the one-stop destination for all your painting needs in Mosman. From exterior painting, interior painting to colour consultation, no matter what your essentialities are, our team of professionals have got your back with our professional services. What adds to our professionalism is the extensive experience of the team that ensures that every step of the painting process is carried out to your utmost satisfaction.
We understand that the needs of every customer are not the same. Hence, before beginning a new project we sit down to discuss the priorities that you have, with an eye towards the important criteria, specifications and then proceed with a proper plan. Our systematic approach towards every project no matter how small or big it might be is something that helps us acquire a competitive edge over the rest.
AN AFFORDABLE AND EFFICIENT CHOICE OF PAINTERS MOSMAN
We follow a simple, quick and efficient business model to ensure a convenient delivery of service at every step. Whether you are searching for industrial or residential painting services in Mosman, our simple business model makes the entire process as seamless as it can be.
Connect with us to know more about our services, expertise and specialisation.
Request for a free quote according to your project.
Receive a detailed quote in terms of services, specified materials, colours and exact pricing.
Schedule the project as per your flexibility.
The rest will be assured by our team at Sydney Wide Painters.
If you are confused about which colour to choose and are not sure about the ideal shades, then our professional colour consultants are here to the rescue! Our team of decorators and consultants work together to strategize a harmonious look in which every colour compliments the other and most importantly takes the aesthetic appeal of the painted area to the next level.
Besides helping you with the selection of colours, our consultants will familiarize you with the designs, textures and finishes that can be applied for a lasting and durable painting experience. We will help you make informed painting choices and the rest will be left onto the skills of our residential and commercial painters in Mosman. So, get in touch with us today and avail yourself of the most affordable and efficient painting services in Mosman.
Transform your property with the best painters in Mosman.