Experienced Painting Service in Chatwood

Our team of Highly Trained & Experienced painters Chatswood delivers both to your doorstep with our expert painting services. Whatever is the look that you have imagined for your space, you bring that into reality while following the best practices in the industry.
A quality that lasts and an appearance that becomes an object of pride in what one expects whenever getting their residential or commercial spaces painted.
So, with us, paint your dreams into reality and create a space filled with the wonders of colours.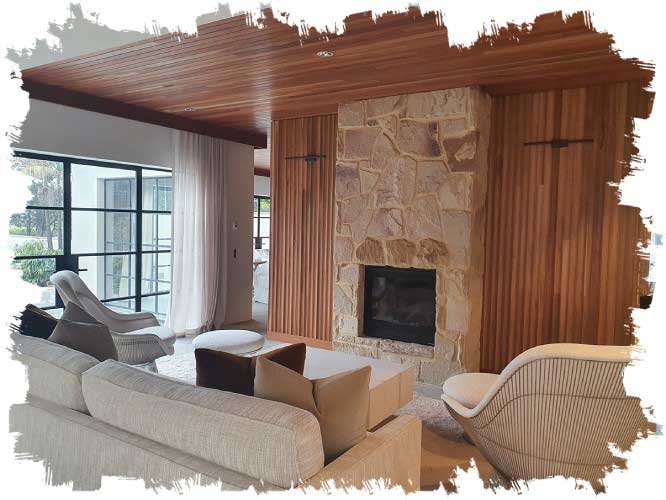 Chatswood, a bustling suburb in Sydney's Lower North Shore, is known for its vibrant arts and cultural scene. As such, Chatswood has plenty of talented painters, each with their unique style and vision.
If you want to commission a painting or add a new piece to your collection, Sky Wide painters in Chatswood offer a range of services to suit your needs. From portraits and landscapes to abstract pieces and murals, there's no limit to what these artists can create.
So whether you're a seasoned collector or appreciate the beauty of art, be sure to explore Chatswood's rich artistic community of painters. With our talent and creativity.
When building a space of your own, we always have a clear picture in mind and this picture remains lifeless unless you fill it up with the colours of your choice. Whatever the colours are that speak to you and go with the vibe of your residential or commercial space, we fill your walls and ceilings with those and charge your space with a life of its own. So, we bring to you the best materials and an expert team of painters Chatswood and what we leave behind is a building painted right.
EXPLORE OUR CHATSWOOD PAINTING SERVICES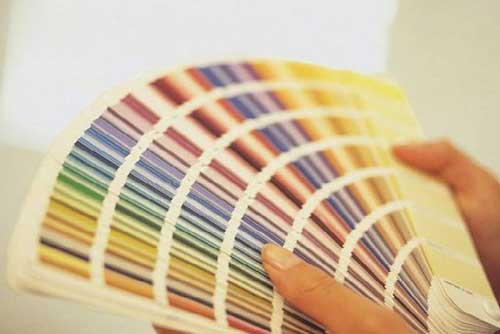 Free colour consulting
Choosing the right colour palette could be a tricky process. But with our expert colour consultants, it's less so. So, get a quote and avail yourself of the free service of our DULUX colour consultants and pick from the lot the best colours that go with the vibe of your home or commercial space.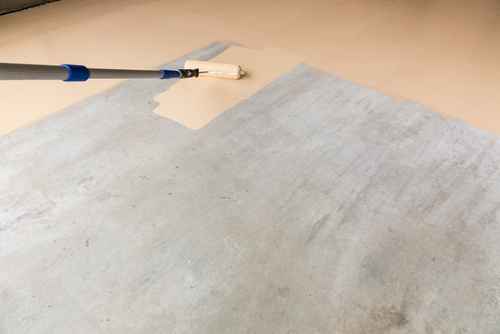 Garage floor painting
In your home, your garage floors are exposed to the harshest conditions and are therefore the most susceptible to normal wear and tear. So, give your garage floors that extra, durable care with our garage floor painting services. Say goodbye to oil and chemical-stained floors and say yes to abrasion-resistant, beautiful and easy to clean garage floors.
"We'll get all our houses painted in future by Johnny and his professional team…" This is the second house Johnny and his team has painted for me. As with the first one, this went very well. They were prompt, cour teous, did good work and charged a fair price. We will continue to use them for all my painting needs.
Mr. and Mrs. Wilson, Lindfield, Sydney
"Johnny's painting and decorating workmanship was so good…" You and your men did superior work and both my wife and I are completely satisfied with the finished product. I have commented to our customer service dept about your workmanship, they will be changing some things in their presentation
Leigh Allens, Wahroonga, Sydney
"It was an absolute pleasure working with The Painting People…" Johnny and his workers were extremely neat and courteous and the overall paint job was very good. I would abso lutely recommend his services to anyone, Thanks heaps Johnny!
Mark and Leanne, Terry Hills, Sydney
"Nice to deal with a painting trades person who's professional and honest…"
A job well done Johnny. Im was very impressed with the way you conduct your business. One of the most honest and reliable person I have ever meet.
"Dear Johnny – thanks for the superior painting work on our house!"
You and your men did superior work and both my wife and I are completely satisfied with the finished product. Thank you so much.
Terry and Jane, Kenthurst, Sydney
"Our house looks great and we love the paint job!" We are completely satisfied and very happy with the painting you did for us! The paint job was fantastic and the customer service was outstanding! It was a pleasure to work with you and Adam.
Tennille Bergan, Granville, Sydney
"Our house turned out much better than we were expecting…" Johnny, I was not looking forward to having my home painted, but I did and it finished up ten times better than we were expecting.
David and Anne, Castle Hill, Sydney
We are a fully licensed, insured and expert team of painters.

We offer free colour consultation services to all our clients.

Fully equipped to undertake painting projects of all scales.

We have over 25 years of experience in the field.

We specialize in the timely completion of work.

We offer quality workmanship at affordable prices
INTERIOR AND EXTERIOR PAINTING SERVICES IN CHATSWOOD FOR A BEAUTIFULLY GLEAMING SPACE
May it be the interior or the exterior of your commercial or residential space, it all deserves to be charged with a life of its own and this is what we do with our professional painting services in Chatswood.
We have over 25 years of experience catering to client needs of all kinds and through the expert services that we have offered every time, we have established ourselves as a name synonymous with perfection. You will come to us as individuals in need of painting services and leave as happy customers and as proud owners of a beautifully gleaming space in Chatswood.
If your home or commercial space is made up of both interiors and exteriors, then why limit painting services to just one. Well, you wouldn't want to have beautiful exteriors that anyone would turn to look twice at and interiors that appear to be a stark contrast, so avail of our interior and exterior painting services in Chatswood and get ready for a holistic painting experience.
We don't just offer a beautiful touch and an expert finish but also the kind of service that stands the of time. You choose us once as your Chatswood painters and can rest assured for the years to come. So, get in touch with our expert team today and find the best solution for all your painting needs.
Choose your new shine with Sydney Wide Painters in Chatswood
Pour all your dreams into your residential or commercial space with Sydney Wide Painters. It's not every day that you liven up your space with a fresh coat of paint, so when you choose to do it, do it in a way that echoes excellence.
Through the efficient services that we have offered throughout our journey, we have established ourselves as a name that you can trust with all your painting needs in not just Chatswood but all of Sydney. So, choose your new shine with our expert painters in Chatswood NSW 2067 and enroll for a hassle-free and flawless painting experience.
We have craft, skills, the best materials, experience and everything else that you look for in a painting company. We bring it all to your space to deliver to you the kind of services that deserve nothing but your praise. So, get the best of your money's worth and the best of colours for your space with our premium painters in Chatswood.
AN AFFORDABLE AND EFFICIENT CHOICE OF PAINTERS CHATSWOOD
From the beginning to the need of the project our Chatswood painters have got your back with every aspect of your painting project. The moment you choose to engage with us, what you get is access to a team of the most affordable and efficient painters in Chatswood.
We practice a four-step plan right after the moment you hire our team of professionals.
Our professionals seek in-depth information about the details of the project, focusing on your requirements and the results that you expect from the project.
Our professionals communicate effectively with the customers, suggesting innovative ideas, answering their queries, and helping with any other issue related to the painting service
When not sure about which colour to select and the ones that will be appropriate for the property? Here, our colour consultants come into play. You can sit down with them, get your hands on various shades of colour and then decide the suitable option.
Our professionals arrive at the property with industry-graded tools and equipment for painting. Once the project is completed, our painters in Chatswood will clean the mess and make the area as good as new.
Still not sure about assigning us your dream painting project in Chatswood? Here are the reasons that make our team of painters the best choice
We specialize in providing cost-efficient options and on-time delivery. So, with
Sydney Wide Painters, save both time and money.
We adhere to strict safety standards and protocols.
We do a pepper follow up at every phase of painting
We deliver nothing but expected results within the stipulated time frame
Paint your world in the brightest or the warmest of colours with Sydney Wide Painters!