DOES YOUR GARAGE FLOOR LOOK OLD AND TIRED?
Yes? Then why not call us to bring it back to life…….
Our Sydney Painters have been painting garage floors across Sydney for the past 10 years. Cover all those oil staines, grease marks and rust with the right Epoxy Floor Paint Coating System.
We use a two part epoxy (DUREBILD STE) which is a high performance garage floor paint. Its hard wearing and stain resistant, resists hot tyre marks, low odour and most important comes in a variety of colours.
Click on colour chart below to enlarge and view your Epoxy Colour choices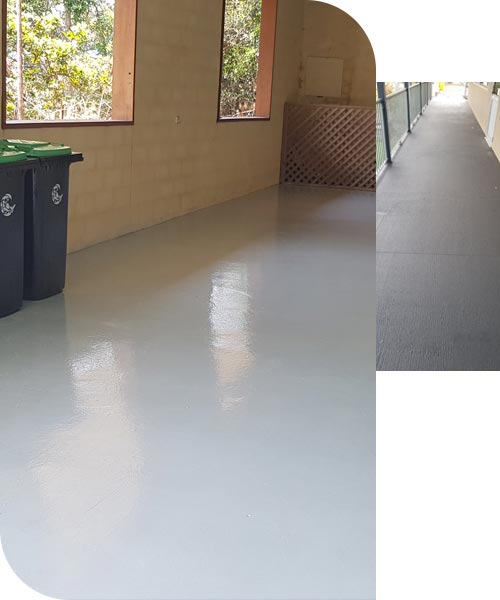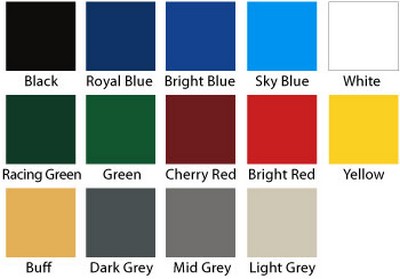 While Applying Garage Floor Paint, we follow these simple 5 steps to ensure a great finish
Step 1. Inspect the floor
Step 2. Clean the garage floor
Step 3. Acid wash or etch the floor
Step 4. Apply first coat of Epoxy Floor Paint
Step 5. Apply Second coat of Epoxy Floor Paint
Advantages Of Painting Your Garage Floor
It restores and repaires the surface, adding life to it again
Resists hot tyre marks
Chemical resistant
Oil resistant
Abrasion resistant
Oil resistant
Abrasion resistant
Guards your floor from damage
Advantages to using a epoxy product
Superior surface wetting properties and corrosion resistance
High performance surface tolerant maintenance coating
Can be applied over a wide range of well adhered aged floors
Self priming finish
Excellent brush and roller characteristics
wide range of colors available from the color fast tint system
Expert Epoxy Floor Painters in Sydney
Avail the Service of Our Garage Epoxy Floor Painters and Recharge Your Garage Floors With a Durable Coat!
Gone are the days when garage floor painting offered zero flexibility; today, you can paint them in any colour or style of your choice and add to their aesthetics and durability. So, say goodbye to dull and faded garage floors with our epoxy floor painters in Sydney. Epoxy floor painting adds a protective and pleasant-looking layer to your floors, elevating the style quotient of your garage in no time. With ample space for customisation and guaranteed durability, your garage floors will stand firm for years to come.
Our garage epoxy painters have been delivering epoxy solutions for years and have catered to commercial and residential properties' flooring needs. Depending upon your requirements, you can avail of our warehouse, industrial or basement floor painting services and opt for premium assistance. We will always work as per your requirements and meet all your expectations from the project. We will use top-quality materials and employ the best techniques to add an epoxy coat that will stand the test of time.
Why Opt for Our Garage Floor Epoxy Painting Service?
A Budget Makeover For Your Garage
If you are looking for ways to upgrade the look of your garage on a budget, look no further than our garage floor epoxy painting service. Contrary to the unwelcoming look of a concrete garage, our epoxy painting will charge your garage floors with a fresh and inviting finish. You can customise our epoxy painting service to meet your space's vibe and interior design elements and create a harmonious look.
A Durable and Cost-Effective Solution
Any garage is prone to heavy foot and vehicle traffic, and a tough and sturdy coat is vital to maintaining it in the long run. That's where garage epoxy paint flooring comes into the picture. Epoxy floor painting is a favourite amongst homeowners and commercial property owners because of its durability. The sealant property of epoxy prevents run-off and protects the surface beneath against cracks and stains.
Build Resistance Against Dirt, Dust and Spills
Considering the functionality of garages or warehouses, they are constantly exposed to dirt, dust, grease stains and chemical spills. While you cannot prevent this exposure, you can limit its impact with the assistance of our epoxy floor painters in Sydney. Epoxy floors are easy to clean and maintain and offer resistance against dirt and spills. Also, as epoxy will seal your concrete surfaces, you can reduce dust accumulation.
Increase the Market Value of Your Property
All elements come together to determine the market value of your residential or commercial property. So, if your garage looks downtrodden, it will negatively impact your property's value. Avoid such scenarios by availing of our garage floor epoxy painting service. The colour and style would be your choice, and we will deliver a finish that will stay the same for years.
Trust the Best with Our Concrete garage floor painting service
Whether a commercial or a residential property owner, you want the best for your property. The best is at your disposal with our concrete floor painting contractors in Sydney. We understand the unique floor painting requirements of your warehouses, basements and garages and catering to them is our epoxy floor painting service. Once you get in touch with us, we will initiate a discussion, understand your requirements and undertake the work accordingly. The scope of our services extends to all properties, and as we are versed in all industry requirements, we will employ a streamlined process and leave no room for errors.
So, let faded, tired-looking garage floors be a thing of the past with our epoxy floor painters in Sydney. For more information about our concrete floor painting contractors or industrial floor painting services, contact us today at Sydney Wide Painters.
FREQUENTLY ASKED QUESTIONS